Henry Ford is quoted as saying "don't find fault, find a remedy", and being able to securely place larger sized tissue slides in the Automated Slide Stainer at Taranaki's laboratory, has led Ben Hunter and Gareth Ashton to find the remedy.
This issue became apparent after the laboratory's equipment was upgraded. The arrival of a new automated slide stainer meant larger slides could not be securely fitted into the racks and the team had to find a solution.
"Unfortunately, the new stainer didn't come with a slide rack which suited what we needed," explains Gareth, the laboratory's Anatomical Pathology Head of Department.
"We had asked for ideas from our histology colleagues and came up with a modified rack for the larger slides. However, it was quite tricky to place them properly, they could fall out during the staining run, and we could only stain four slides in a run."
"The alternative is to stain by hand, which isn't practical due to the potential number of slides and the variation of staining, brought about by this process."
Gareth says sourcing the specific type of racks they needed from overseas was both difficult and expensive.
In Henry Ford's words, what's the "remedy? A 3D printed prototype insert, designed by Ben, which easily fits into a staining rack allowing for up to eight large slides to be stained in each run.
"Ben was interested in 3D printing and talked with me about using his printer to fabricate the insert. Our Laboratory Manager Sally Scouller and I agreed, and with our support he did the whole thing from scratch. There were a couple of early versions before he came up with the insert we have now. It is fully functional, easy for us to use and allows for good, standardised staining of the slides."
The new insert is currently being used at our Taranaki laboratory and is working well. Gareth says it could be modified to use with other types of slide racks and is cost effective to replace, especially compared with alternatives from overseas.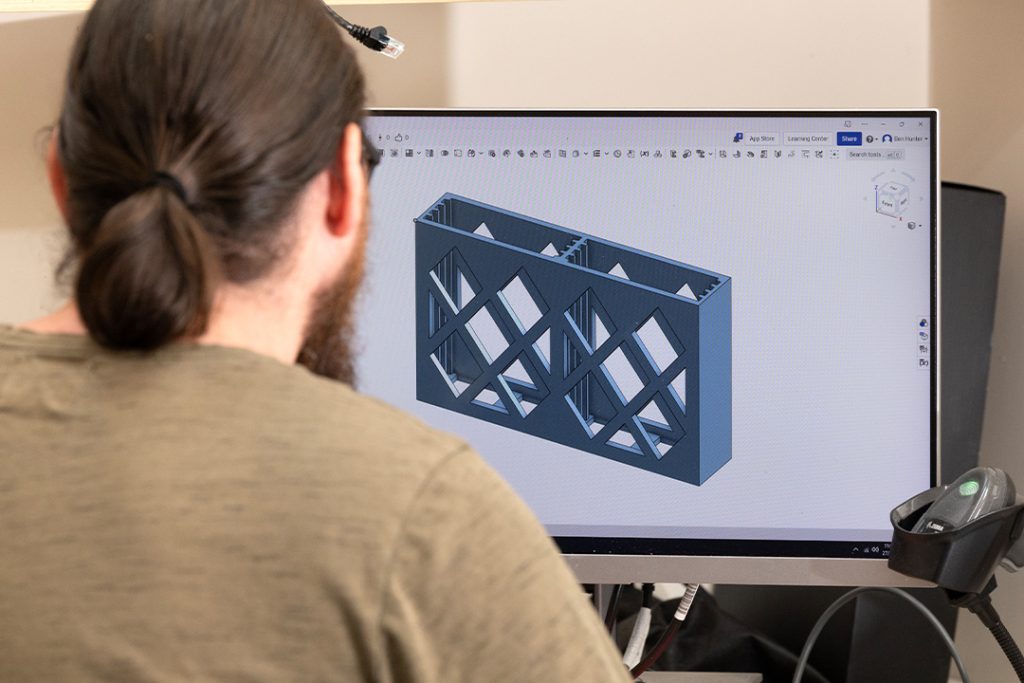 "We had previously cobbled together large slide staining racks for past stainers using bits and bobs from around the lab and home. However, 3D printing allowed me to design a rack which was customised and fit for purpose, and we could do the build ourselves. With only being able to run four slides at a time, we asked how can do this better. Through a bit of Kiwi ingenuity we found a solution" says Histology Technician Ben.
"There is potential for the insert to be used in other labs. We are only limited by our imagination, and it has been fantastic to use technology to lift something up to a better level and find what works."
"This technology allows for many different solutions for problems both big and small. From modifications like this one, to racks for commonly used tools (which can be attached onto analysers), to elevating feet which raise equipment to a desired height, says Gareth.
"Purpose built items used to be under the domain of specialised businesses with expensive equipment. But now there are many backyard enthusiasts who can create fantastic solutions. You never know who is hiding in your department, who has the ability to enhance your workplace in many different ways."