We sat down with Clinical Microbiologist Dr Juliet Elvy to talk about her work and what's on the horizon for microbiology in New Zealand
Kia ora Juliet, tell us about your role at Awanui and your background in Clinical Microbiology and your journey to the Dunedin laboratory
I completed my medical training as a doctor at the University of Nottingham Medical School, and hospitals within the UK, before deciding to specialise within Medical Microbiology. My microbiology training was also within the UK, which required becoming a fellow at the Royal College of Pathologists, and took more than five years to complete.
After moving to New Zealand, I started off with a part-time role in the Awanui network's Medlab Nelson before taking on additional consultant microbiologist roles at our network's Wellington SCL and Taranaki Pathology Services. At the start of 2022, my family and I moved to Dunedin, which we love and while I enjoyed very much my time at Wellington SCL, do not miss the weekly commute over from Nelson.
For those who are not familiar with a lab, how would you describe your role?
My role really has two main aspects as I work at the interface between clinical and laboratory medicine and provide advice and support to clinicians (such as GPs, hospital specialists, midwives, clinical nurse specialists) with the diagnosis of infectious diseases, help with test interpretation and management or treatment decisions.
What I enjoy particularly is this includes patients from a whole range of different groups from neonates on the NICU, to patients on the older persons health ward, to orthopaedics, neurosurgery, community/family medicine and beyond.
The other main aspect to my role is having the responsibility for ensuring the processes and procedures at our microbiology lab serve the needs of our communities, are fit for purpose, meeting international standards and best practice. Also ensuring the results we report are the highest quality and make sense. Developing new tests is also a part of what I do, and if we are developing or updating a certain test method, it is my role to oversee the process and approve it.
As a Clinical Microbiologist, I am part of many different teams, including the Infection Protection Team for the southern region, and I get to work closely with our laboratory managers, discipline HODs, other clinical pathologists and our talented laboratory scientists/technicians and clinicians.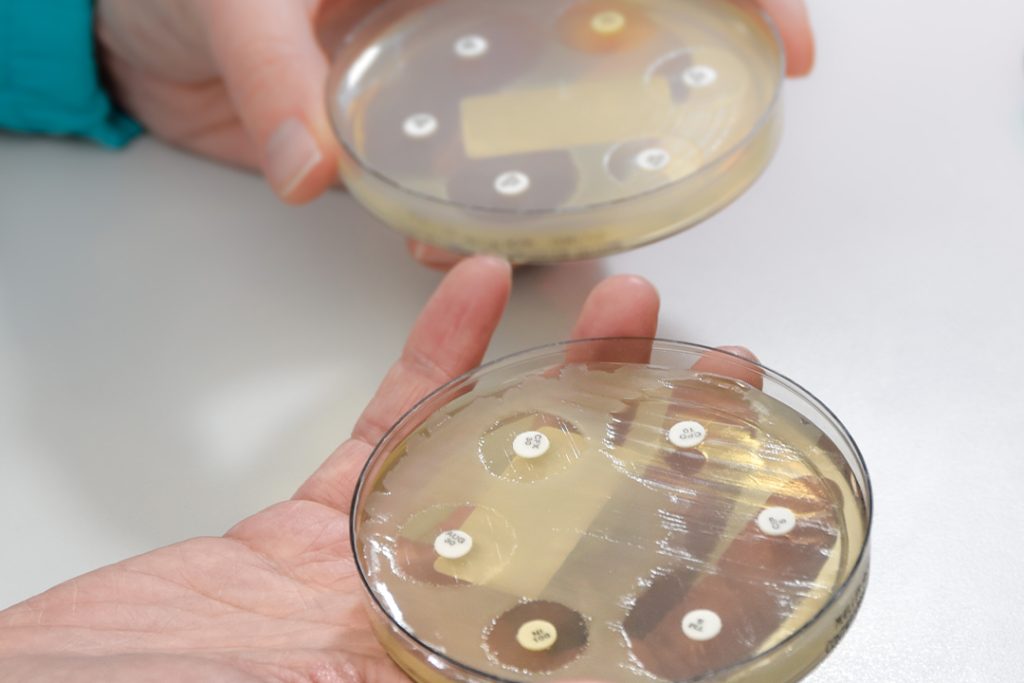 What are some of the challenges and changes you see for our labs and as a microbiologist?
You never know what new and emerging infectious diseases are around the corner to pose a threat such as SARS-CoV-2 and with Mpox. With SARS-CoV-2, we suddenly had to think about how to test for the virus and detect cases and rapidly develop and stand-up accurate and reliable testing at great volume. The response took up a massive amount of our time and resources and across the whole sector and was truly unprecedented.
COVID-19 has been an incredible journey for everyone and helped put the spotlight on laboratories and the important work that we do. So often we work behind the scenes, are not always visible in the health system or to the patients we serve. Our teams deserve all the recognition for such hard work and dedication demonstrated throughout the pandemic, and this legacy will hopefully continue on past COVID-19.
There are also changes in technology in the clinical microbiology lab, so we have to adjust how we work and adapt to new advancements. We are seeing a shift in clinical microbiology where microbial genomics are becoming more accessible, more automated, cheaper and therefore more integrated into the diagnostic sector for the routine workflow.
Benefits include faster results and detecting organisms which are harder to culture with traditional agar plate based techniques. Genomics also allows for rapid outbreak and cluster analyses and the identification of newly emerging pathogens or resistance mechanisms. We can rapidly share this on a global scale.
It is an exciting time to be working in clinical microbiology. It will be really interesting to see where labs are in ten years time, and I think we will be in a quite different place to now.